Blog
Ensuring a solid foundation of quality in clinical research
Quality and quality organizations within contract research organizations (CRO) have evolved from a checkbox review at the end of a study to a systems-wide integrated process. Clearly there are major differences with these approaches. This article explores today's CRO world as it is most relevant to many readers. We will focus on the integrated quality system.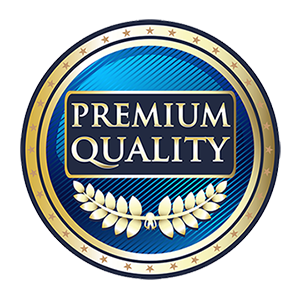 The myriad of factors influencing quality in a CRO include but are not limited to the fundamental beliefs of the leadership, budget allocations, system-wide quality training especially core principles of quality, the use of technology and the interplay of compliance and quality. Corporate leaders at all levels and their tolerance for poor quality and/or compliance lapses usually has a greater impact on a CRO's quality than all other factors. The cliché, "you are only as strong as your weakest link" is a critical perspective for management to apply when designing a quality system. Unfortunately, the weakest link changes as the system transforms. Since we are facing a moving target, budget allocations should be made to ensure a system of continuous improvement. A Corrective Action and Preventative Action (CAPA) system works well within continuous improvement systems (more on this later in the article).
A compounding element to quality in CROs and clinical research is the fact that we are part of a highly regulated environment. Good Clinical Practices (GCP) and Good Laboratory practices (GLP) are interpreted by the FDA, EMA and other authorities in different ways. Since they approach enforcement of GCP and GLP differently, CROs need to be up to date on the latest requirements.
What are some of the fundamentals of a sound quality system?
We outline the fundamentals from a CRO's perspective but the principles can be applied to many industries. While the requirements seem simple enough, developing, implementing and enforcing them is another matter altogether. Below are five fundamental building blocks of a solid quality system:
Set the quality standard.

Simply this could include GCP, GLP, national only, international (if so what countries) standards as they apply to your service offering.

Establish a Quality Policy

This is a written document outlining the quality objectives of the CRO, the acceptable level of quality and the infrastructure to ensure quality. This is usually written by management and operational heads in cooperation with quality experts.

Written Standard Operation Procedures (SOPs)

SOPs can be company-wide, departmental or highly specialized for certain functions.
SOPs can include work instructions and any necessary forms
SOPs detail the procedures, who they apply to, related procedures, and the standard(s) you are upholding in an effort to assure reproducibility and quality in all processes. Sufficient detail should be provided without being too restrictive leading to deviations or non-compliance under normal work conditions.

A mechanism of Quality Control (QC) and Quality Assurance (QA)

QA is an independent group that report directly to the highest level of management. Quality Assurance performs a review of project data and documentations up to specified limit. Audits of critical and normal systems, procedure, instruments, and document controls will be performed at specified and random times.
External vendors are usually audited and approved through the QA group.
QC is usually performed and maintained within the operations team. QC often requires a significant (up to 100%) review of the documentation/data, random checks by a supervisor or department head, a step-wise approval of key documents during the process by a supervisor.

A Corrective Action and Preventative Action (CAPA) system

Trending of the observed non-compliance and the corrective and preventative actions will provide management with a good picture of quality in a given operational unit.
Observed non-compliances by QC or QA are documented including the steps taken to correct the non-compliance and if necessary prevent the non-compliance from occurring again.
With a solid foundation outlined above, let's turn our attention to Quality Management. Simply, how do we ensure quality remains current, relevant and to the standard outlined in our Quality Policy or Manual?
The CAPA system allows us to learn from our non-compliance and the trending of the non-compliance allows us to confirm if the steps taken have had the requisite effect on the observed non-compliance. A regular systematic review by senior management, QA and the operations heads should be performed and documented. Recommended intervals can be monthly for CAPAs plus quarterly and annually for trending. Obviously, serious non-compliance should be dealt with immediately with appropriate and adequate steps taken including a thorough investigation.
Future Articles on Quality We will explore the inner mechanisms of Quality Control and Quality Assurance, the use of technology in ensuring quality and what to expect when being inspected. Please follow us on LinkedIn by clicking on this link to ensure you are notified when a new article is posted on our Blog. Should you wish to provide feedback feel free to do so through Contact us form on the website.
As William A. Foster* rightly said, "Quality is never an accident; it is always the result of high intention, sincere effort, intelligent direction and skilful execution; it represents the wise choice of many alternatives."
*: Quoted in 'Igniting the Spirit at Work: Daily Reflections'