Blog
NCS celebrates Family Day
It is not often that we get the opportunity to introduce our families to our "work family" that is our colleagues, co-workers and friends at the office... Norwich Clinical Services (NCS) took the opportunity to do this and make it an annual event.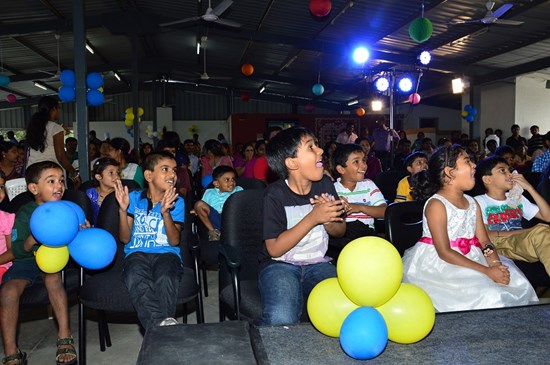 We had 190 people including children attend the celebration. The well planned event included an area dedicated to entertaining the children. We organized balloon shooting, caricature drawing, nail painting, tattooing and space for drawing equipped with drawing sheets and coloring materials. The paintings by the children were displayed along with pictures of our remote staff who could not attend the festivities.
At the entry point a balloon arch was erected and all the guests were received with a welcome drink (fruit punch). As part of the celebration, we had a gala lunch including a special menu for the children. The kids had an opportunity to display their many talents on a specially designed stage with lighting and a sound system. Needless to say, we have quite a few talented kids!
A cartoon character (Mickey) moved around throughout the day entertaining the adults and children alike. The highlight of the day was the magic show. The magician enthralled the entire audience for forty minutes, and it was simply a laugh riot.
There was also a special moment in the form of Cake cutting. Our managing director invited all the kids to the stage for the formal cutting of the cake, and it was an enjoyable scene indeed. The cake was a well decorated with Norwich logo.
The program concluded with a vote of thanks and many asking as when we will meet again like this. The day was a great success filled a collection of happy moments and great memories.